Our Artisans
The Artisans Displaying Here
Click the links to visit the Artisans page on our site or to visit their website.
Beryl Dimmick
Watercolour art originals and prints with inspiration for many taken from the beauty of nature and the surrounding countryside of the Isle of Wight.
Available at The Imaginarium, Fort Victoria.
Caroline Knox Printmaker
Looking at life through a linocut lens. Original Linocut Art inspired by dog walks, farming and nature.
Dapple Grey
Stunning pet and horse portraits, fantasy art and general artwork by Jane Disney.
Including originals and prints as well as other items such as fridge magnets, keyrings and mini-canvases.
Hearts and Hands Design
Seaglass jewellery, Rock-Pool decor, Resin art and homeware all lovingly designed and hand-made on the beautiful Isle of Wight, many with inspiration from it's stunning coastlines and countryside.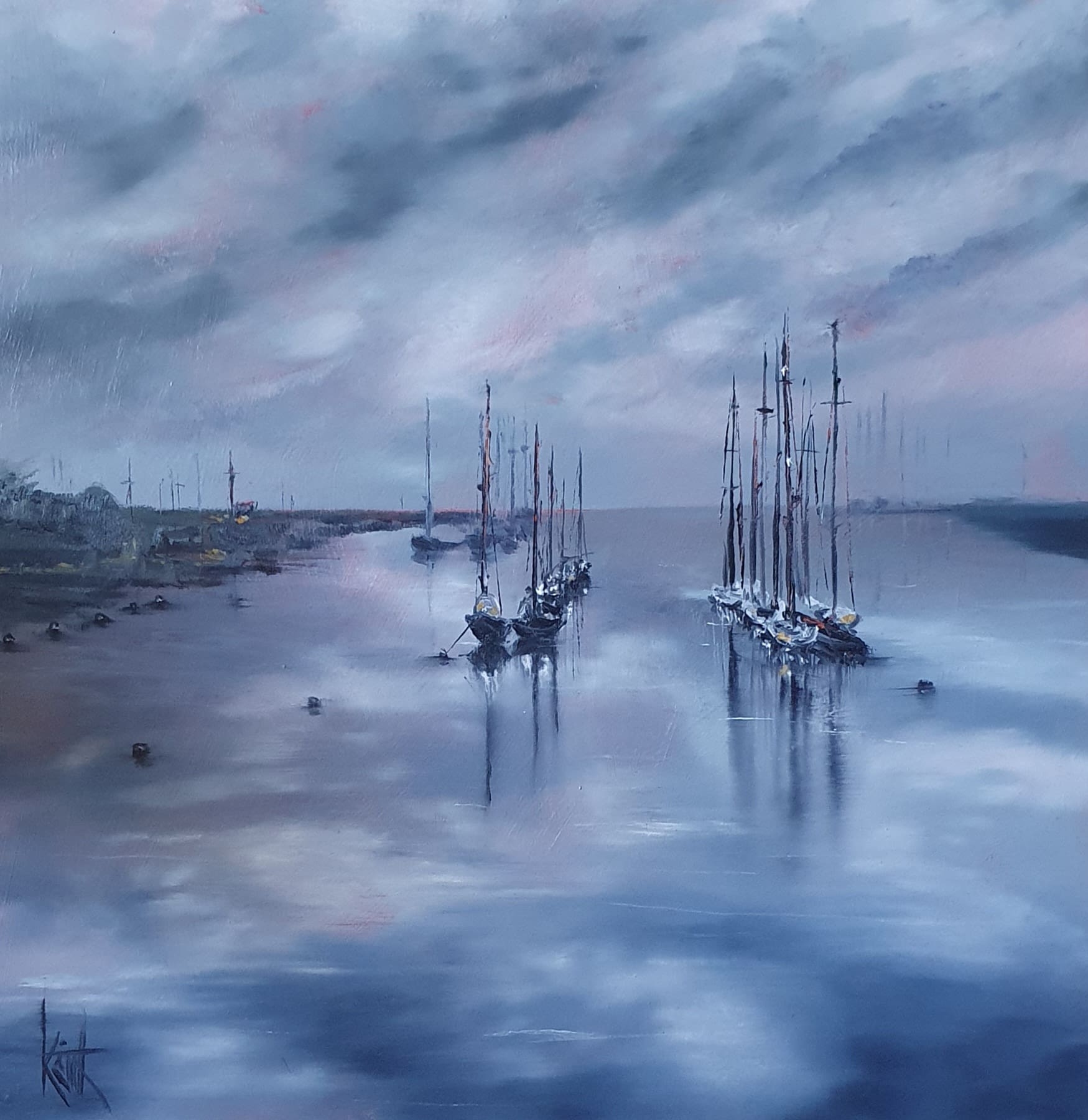 Keith Coomber Art
Contemporary original artwork and commissions in both oil and acrylic mediums. From icons to landscapes and abstract pieces with inspiration drawn from artists such as Klimpt, Monet, Pollack and many more.
Island Sea Gems
Handmade art and gifts, using authentic Isle of Wight sea glass and colourful sea shells found on the beautiful island beaches.
Available at The Imaginarium, Fort Victoria.
Julia Tanner Art
Dynamic and contemporary art for your home and workplace. Vibrant, slightly abstract paintings in a variety of mediums as well as using photographic skills to transform selected artworks into Gallery Quality Giclee Prints.
Trish Simon-Boyle
Original contemporary, mystical and imaginative Encaustic wax and pouring acrylic paint art.
Available at The Imaginarium, Fort Victoria.
Belicious Natural Products
Hand made beauty and home scent products, loving made on our farm on the stunning Isle of Wight. No parabens, no phthalates, no sulphates, no silicons just natural and organic ingredients.
Who will be our next artist . . . .
It may be you – get in touch through our site.

Calling all Island based Artists
If you are an island based creative artist looking for the ideal location to share your work, then why not get in touch? Simply use the form to contact us and let us know about your creative work. We look forward to hearing from you!